CSA Chapter 71
Gluten Free Support
CSA chapter 71 has disbaned for lack of members.
Friendly Restaurants in the Norfolk & Virginia Beach ; Portsmouth & Suffolk (South Side), Newport News, Hampton, & Williamsburg (Peninsula) area of Tidewater Virginia
Links for recipes and gluten free living
Recipes from Members private Collection
Food stores in the Tidewater Virginia Area with Gluten Free Food
Doctors interested in Coeliac disease
.
Dr. Gary H. Payman
,
south side
contact information
Dr. Brian Sullivan south side ( CELIAC )
Dr . Keith A .Lebowitz, peninsula (family celiac member)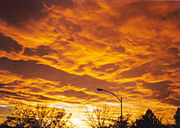 The meeting will be at Norfolk General Hospital unless announced differently in NEWS
All are welcome at our meetings

There will be programs on Gluten Free living and celiac disease.

Also, Gluten Free goodies to eat.
Contact number
757-877-5823
Subject : Tidewater CSA
Behind the Scenes of My Home Page
Gluten Free Support,
Gluten free food,
Gluten free recipes,
Gluten Free Restaurants,
Places to buy Gluten Free Food,
Gluten Free links,
Doctors with a interest in Gluten Free life